It's been well over a year since I released any new models, and I'll admit that my focus over the last year was on the Avania comic that is ultimately the source of inspiration for all these characters. But, as I make progress on that and the page count increases, I come up with new material and that in turn gets me excited to make more models. So for this release, I'd decided to take a third option and introduce an entirely new character from a faction I have not done much with until now: Ospria. Similar in type to the Avanians, but with a unique visual aesthetic that I have enjoyed designing.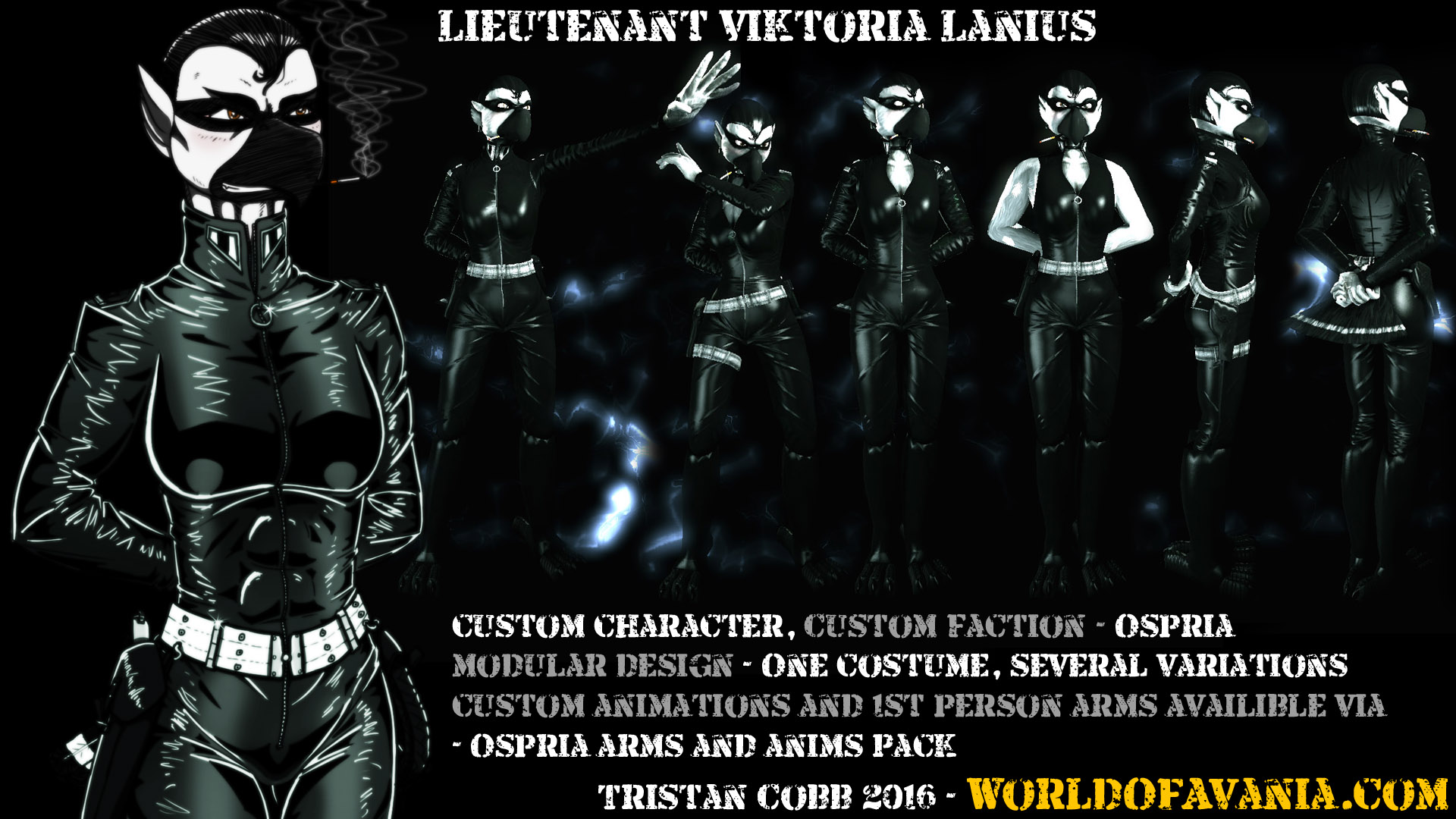 I hope to release a few more Ospran characters to round out their roster, but for now I hope you enjoy fragging with the playful and malicious Viktoria Lanius. www.moddb.com/games/unreal-tou…
Complete the experience with the new Ospria 1st person arms/custom anims pack: www.moddb.com/games/unreal-tou…
Feel free to comment, and be sure to let me know if something doesn't work! If you like my characters or are curious about their universe, check out www.worldofavania.com to learn more!